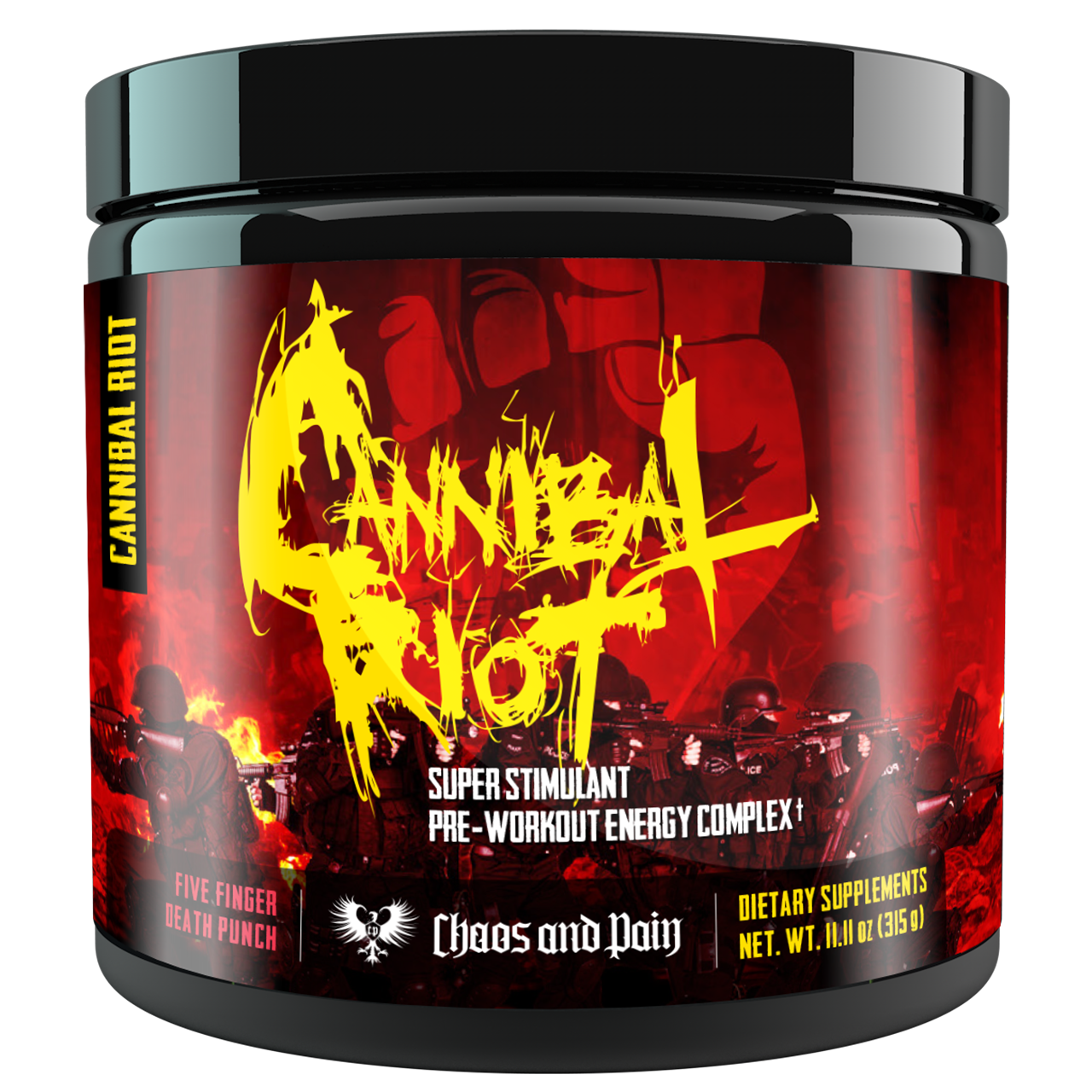 Chaos and Pain recently confirmed that it is reformulating the DMHA Booster Cannibal Ferox, for a few days we have known that the Pre - Workout Booster Cannibal Riot will also be reformulated and will come in a new version.
Unfortunately there are no details from Chaos and Pain regarding the new formula. We will stay tuned to find out more for you and we will report that we assume that the booster will be stronger than before.
The preparation for Cannibal Riot is in full swing so that Chaos and Pain is currently getting the booster out of their online shop for $ 15 to make room for the new hopefully stronger version.